Excited to go out somewhere special, you dig into your stash of "fancy" makeup (that's probably not been touched in a loooong time), and as you start adding it all to your face, it's just not looking good...
...but you keep going...
...and at a certain point you feel you're definitely headed in the wrong direction, not quite sure where it went wrong...
...somehow you made yourself look worse...
So you give up, feeling defeated and wipe it all off.
LET'S GET YOU GOING IN THE RIGHT DIRECTION
In this virtually un-cut workshop, you get to see and learn ALL of what I do as a professional artist to achieve the stunning transformation below -- on a woman who isn't 20 years old.
Most importantly you'll learn the WHY for each step - something most tutorials never cover.
That way you can adjust the techniques to suit your features and personal style to complement a variety of outfits and situations - at every age, not despite your age.
Just imagine how fabulous you'll feel the next time you breeze into that party knowing you nailed your look!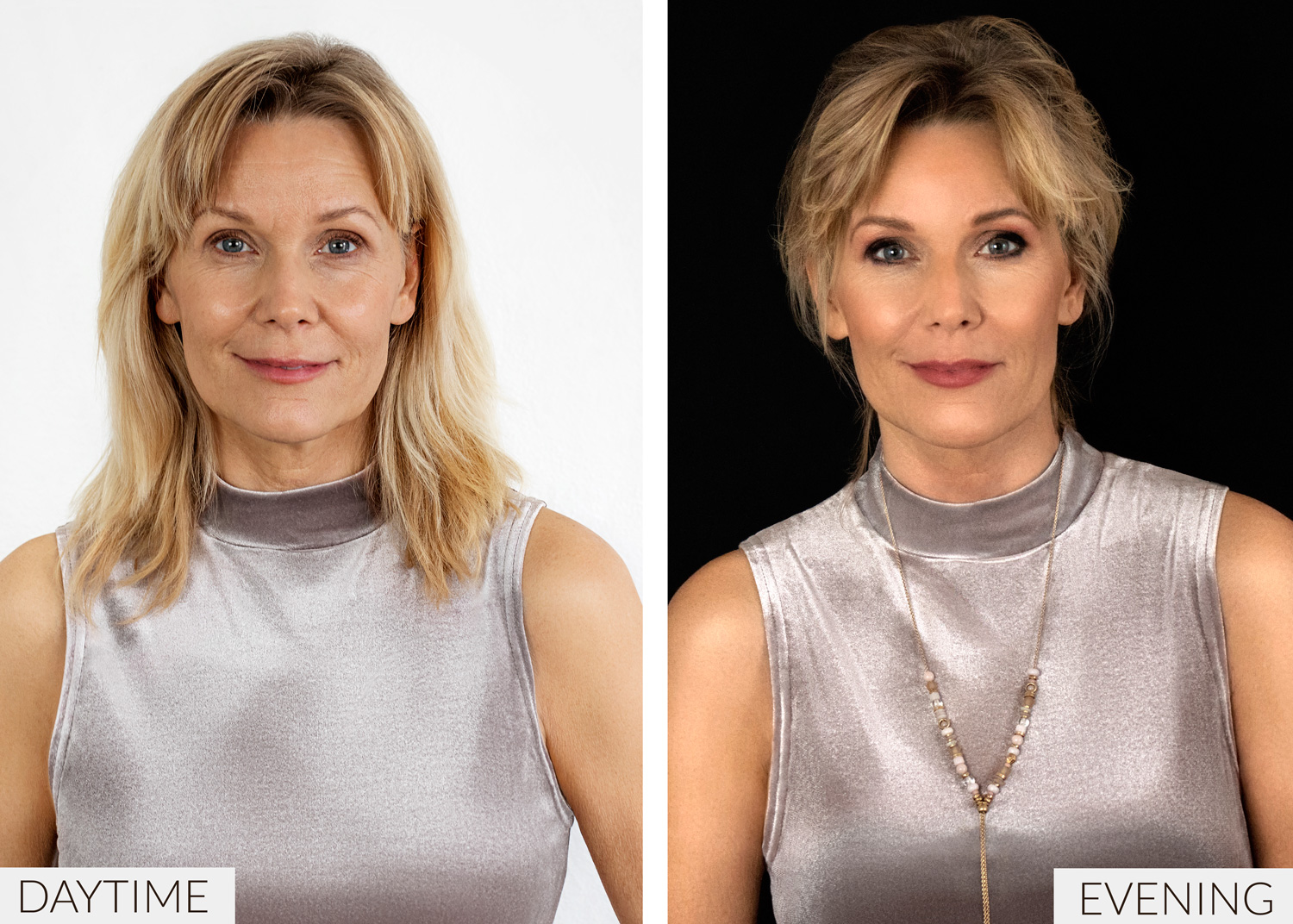 YOU DON'T HAVE TO LOOK LIKE THIS MODEL...
or be even close to her age...
...to learn HUGELY valuable skills and techniques to take your day makeup into night in a classic (not garish) way that brings out your eyes, adds glow to the skin and fullness to the lips.