After you've completed this course, you'll be able to…
• Choose the best natural cosmetics for your needs with far more ease and confidence.
• Get superior value and quality on your purchases.
• Know where to save and where to splurge.
Presented in easily digestible packets, you'll get the most important information delivered to you clearly and concisely.
8 short videos (that take under an hour to watch) will dive into topics like:
• Cutting through confusion on certifications and catch-phrases.
• Debunking the biggest lies you're being sold about "clean cosmetics".
• Discussing the most important characteristics of natural ingredients.
• What's inside Kristen's makeup bag - since you're probably curious!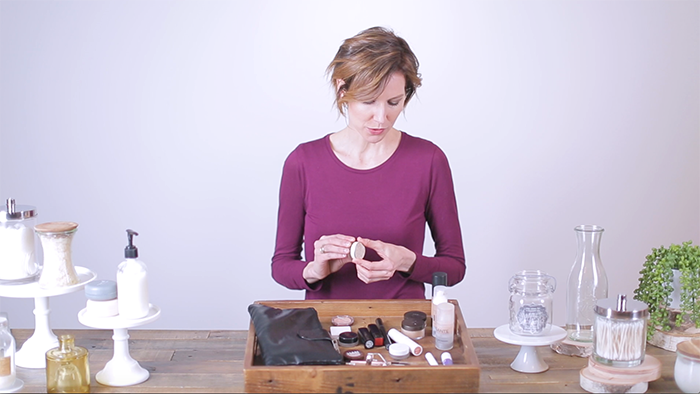 In the 24-page companion Resource Guide you'll get more in-depth information about all the topics covered.
You'll even get suggestions on the best places to shop for natural beauty.

Plus, you'll receive a copy of the Toss The Toxins Toolkit to help you identify and avoid the worst ingredients, and give you a plan to purge your products.