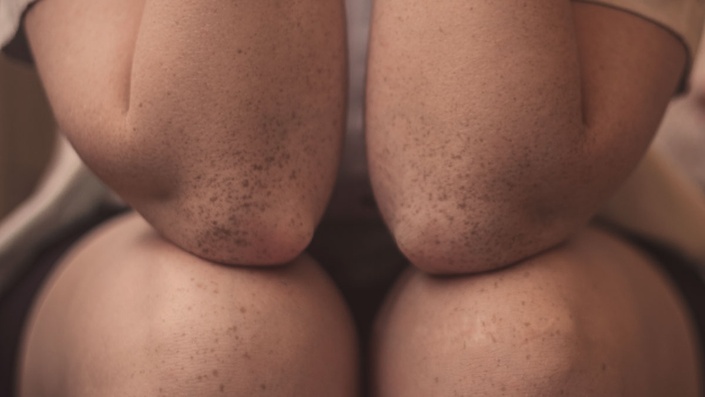 HANDLE YOUR HYPERPIGMENTATION SAFELY AND EFFECTIVELY
The insider's guide to natural and medical treatments to remove, lighten and prevent age spots, sunspots, and melasma.
Watch Promo
It's time for you to finally discover the best (holistic & medical) ways to get rid of your hyperpigmentation (safely) on your face, neck, chest, hands and body - without wasting tons of money and time on (expensive and potentially dangerous) treatments that simply don't work. So you can have compliment-worthy skin.
IN THIS EASY-TO-FOLLOW COURSE YOU'LL DISCOVER:
When you should consider in-office procedures instead of dumping more money on creams that don't work or dangerous DIY recipes from the internet.


The ingredient you've never heard of that both the holistic skin expert and dermatologist agree on for effectively reducing sunspots.


The one thing you should do first before you start any treatment (especially if you're planning to get laser or a peel).


How not to (accidentally) irreversibly damage your skin when treating your hyperpigmentation.


What you've been getting wrong when it comes to something as seemingly "obvious" as using sunscreen to prevent more spots from showing up.


What most pros don't know (or won't tell you) about investing in expensive creams or treatments.


The worst thing no one ever told you should never do after treating your hyperpigmentation (it's not just about avoiding the sun).


And more...

You'll be presented with perspectives from a U.S. Board Certified Dermatologist and a master Holistic Skincare trainer and formulator on:
√ The most effective skincare ingredients for lightening dark spots

√ The best (and worst) medical treatments

√ Safe (and risky) in-office procedures

√ Budget friendly at-home treatments

√ Suggested protocols for reducing and preventing further hyperpigmentation
You'll also learn about habits you must avoid, as well as those that are truly beneficial to lighten the appearance of sunspots, age spots, or liver spots or melasma.

If you're struggling with how to handle your hyperpigmentation, this course will be a game-changer.
GET THE LOWDOWN ON LASER, IPL, PEELS & MORE
Hear the truth about professional and at-home treatments to remove or lessen the appearance of sunspots on your face.
Once you're inside the course you'll finally get clarity from our doctor on what the difference, benefits, risks and results are from laser, IPL, peels, dermaplaning and microdermabrasion.
+ There's a bonus video demonstrating step-by-step how to make a skin brightening mask for a budget-friendly, at-home facial.
As you learn about what really works for hyperpigmentation, with both natural and medical remedies to lighten your dark spots, you'll be getting answers to questions like:

What are the main causes of hyperpigmentation?
Are freckles hyperpigmentation?
How long does hyperpigmentation take to go away?
What's the best home remedy for age spots?
Do natural ingredients like lemon juice, apple cider vinegar, baking soda fade age spots?
How can I get rid of pigmentation naturally?
Is there anything I should eat to reduce hyperpigmentation? (yes, there is!)
Course Curriculum
Hyperpigmentation 101
Available in days
days after you enroll
Natural & At-Home Hyperpigmentation Treatments
Available in days
days after you enroll
Inside this course, there's an entire section dedicated to helping you select the best natural, organic, safe, and effective sunscreens to ensure your skin is fully protected to avoid worsening or getting more sun spots.



If you've been following traditional sun protection advice, you'll be shocked to find out what our dermatologist has to say about:
The minimum level of SPF you need to use for the best coverage.


The types of ingredients that work best for blocking both UVA and UVB rays.


The newest, natural ingredient (almost no one has heard of) that is blows all other sunscreens away.


Something you never expected in your everyday environment that's increasing your hyperpigmentation.


You'll hear from our holistic skin pro the plant oils you can use to give your skin an extra boost of hydration, brightening, and protection day and night.
WHY MOST TREATMENTS ARE FAILING YOU
Maybe you've already tried to lighten up those brown spots on your face, and yet they don't seem to budge.
In fact, often they just keep getting bigger or inexplicably multiplying.
I've seen a lot of women, maybe like you, walk through my door (feeling embarrassed and hopeless) because they trusted the wrong practitioners or internet articles for advice, which ended up being a waste of money and time with poor results.
Or worse what they did caused more damage (even permanent, in many cases) to their skin.
I don't want that to happen to you.
There's a lot of misleading, confusing, information out there by people who are often not qualified or interested in what's best for your health - they're just selling you on false promises.
Maybe you've followed "influencers" or self-proclaimed "experts" who seemed nice enough, but you were disappointed with their advice because - unlike the trainers for this workshop - they weren't professionals who were qualified and experienced enough to give you correct guidance.
If it feels like no matter what you've tried, you aren't getting the results you want, it's likely because you didn't know the truth...
...and that in trying to fix the problem without the right guidance, you've actually been doing more damage to your skin...
Unlike unreliable articles on the internet...
...or medi-spas with unqualified practitioners (in the U.S. very few licensing laws exist)...
...or beauty brands selling you highly unregulated and dangerous products that will ruin your skin (also legal in the U.S.) ...
...or doctors who aren't acting in your best interest and just want to sell you expensive (and even toxic) treatments...
...our pros will tell you the truth - that others (with only money on their minds) would prefer you not know.
RELIABLE, EXPERIENCED ADVICE
Here's the thing, you don't need all the information.

You need the best, most relevant information from experienced, credible authorities in skin, so you're armed with a realistic understanding of what's possible -- from both holistic and medical perspectives for addressing those brown spots you've got on your face and body.

So you can make informed, smarter choices choosing products, designing your daily skin routine and exploring options for professional treatments that will be the safest and most effective for you.
Imagine how much assured you'd feel if you could get real clarity about how to approach your hyperpigmentation from highly-experienced professionals.
Think of what a relief it will be to have true experts (with no ulterior motive) help you navigate improving your skin tone.
WHAT'S THE TRUE COST GOING TO BE?
So what's your skin going to look like in 5-10 years if you just keep doing what you're doing -- as you're probably making things worse without even realizing it?
And how much money are you just pouring down the drain guessing, instead of investing in education that points you towards real solution?
Let us show you how much better it can be for you to finally start doing all the right things to improve the overall tone, clarity and evenness of your skin.
What you'll learn in this in-depth course will help get you better results and cost significantly less than the wasteland of (potentially damaging) products you have sitting in your cabinet right now.
If you're trying to treat your hyperpigmentation, you need to get inside this course before you take any more steps.
YOUR PROFESSIONAL GUIDES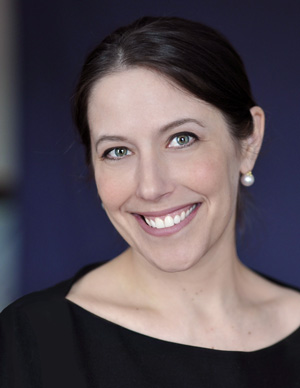 Dr. Jessica Krant, M.D., MPH
A board-certified cosmetic and medical dermatologist and Fellow of the American Academy of Dermatology and American Society for Dermatologic Surgery and a Fellow of the American College of Lifestyle Medicine. After graduating from Harvard College magna cum laude, Dr. Krant attended Columbia University College of Physicians & Surgeons where she received both her M.D. and Alpha Omega Alpha National Medical Honors Society recognition as well as her Master's Degree in Public Health. She has been named to the coveted list of New York Magazine Top Doctors for the past 3 years. Dr. Krant has also been recognized as a Top Doctor by Real Self, New Beauty Magazine, and with a Best of Manhattan Award in Dermatology.
In addition to private practice, Dr. Krant is highly involved in health policy advocacy speaking to legislators about health reform and protection of access to safe, quality care.
Dr. Krant has pursued a long-growing interest in wellness studying how healthy lifestyle choices including nutrition, sleep, exercise, mindfulness, and connectivity may prevent and reverse not only skin and internal disease, but also optimize healthy aging.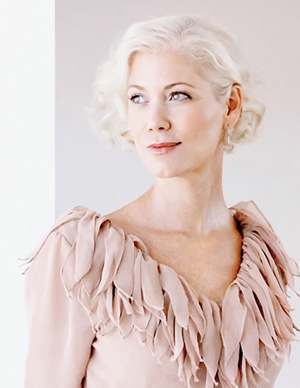 Kaelen Johnson
Kaelen Johnson has worked in the health and medical spa industry since 1993. Her aesthetic experience includes almost 15 years at Canyon Ranch and over 5 years at Loews Ventana Canyon Resort Spa.

In 2014 Kaelen launched her line of passion since the early nineties has been seeking out truly natural products. As a result of this long time desire, in 2014 Kaelen's vision came to fruition in the release of her own organic line, Kaelen Harwell.

Her ultimate goal is to increase awareness of ecological responsibility and holistic approaches to health and well-being. This led her to open Pure Aesthetics Natural Skincare School and Kaelen Harwell Organic Day Spa.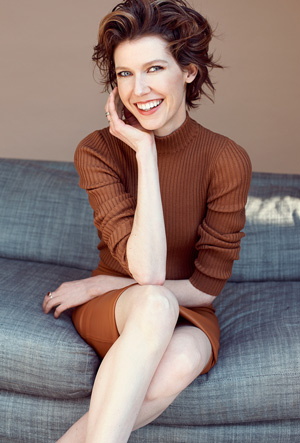 Kristen Arnett
A rare hybrid within the beauty industry with a unique expertise in "naturals" and a career that's spanned product development, beauty education, brand consulting and makeup artistry over the past 20-years.
A highly sought after international makeup artist, she delivers high-performance results using non-toxic makeup helping keep clients' skin looking spectacular under any circumstance garnering praise from celebrities, top models and regular women alike. Kristen has been called a "Green Leader" by ELLE Magazine, a "Top Eco Influencer" by Eileen Fisher and a "Natural Beauty Guru" by Whole Living Magazine.
Kristen shares honest, practical advice from a pro's perspective. Using her talents and experience to educate people around the world about natural beauty solutions (that really work!) as a pathway to total well-being, helping thousands of women detox their makeup bags with amazing results!
Frequently Asked Questions
When does the course start and finish?
The course starts now and never ends! It is a completely self-paced online course - you decide when you start and when you finish.
How long do I have access to the course?
How does lifetime access sound? After enrolling, you have unlimited access to this course for as long as you like - across any and all devices you own.