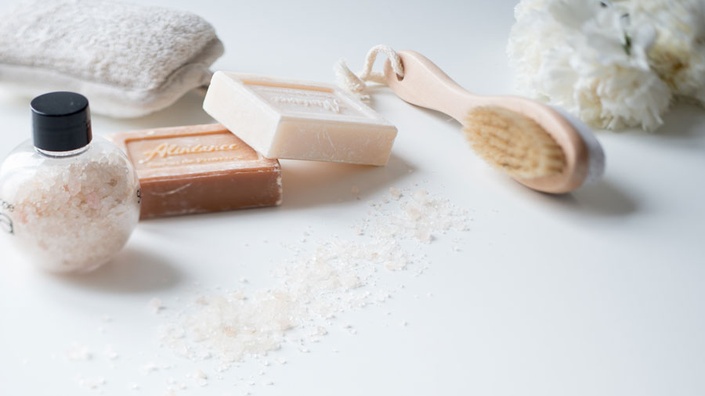 Heal, Hydrate & Nourish Your Dry Skin
Get compliment-worthy, glowing skin naturally with food, DIY remedies and an easy at-home routine for instant, lasting results to soothe your dry face and body
Imagine how freeing it would be to have the kind of glowing skin you didn't have to pile makeup on top of to make it look smooth and luminous.
Imagine what a relief it would be realizing that you don't (and shouldn't) need to spend $1000 on skin care to have the kind of skin that looks like you did!
If all it took was a few easy tweaks to you daily habits to get glowing skin, wouldn't it be worth it?

And if those tweaks were mostly focused on healthy foods and natural ingredients that you likely already have in your kitchen, wouldn't that feel like such a relief?
Well, my friend, we (2 beauty pros) are gonna answer your prayers to help you achieve the hydrated skin of your dreams!
Once enrolled in this class, you'll see that the road to radiant skin is more simple (and fun) than you may have believed.
√ You'll learn which foods you absolutely must have in your diet if you want radiant, hydrated skin.
√ You'll be shown the right ways to cleanse, exfoliate, tone and moisturize specifically for your dry skin from a world-class, skin professional (with 20+ years experience) who uses these exact techniques on her clients in New York, Los Angeles and Paris.
√ You'll get advice from an international makeup artist on the best types of (natural, green beauty) makeup products to use on your dry skin.
No one likes having tight, dull, dry, flaky, irritated skin. And you don't have to...
IN THIS CLASS YOU'LL BE SHOWN:
Easy add-ins to your diet that will help keep your skin soft, supple, glowing and clear. A cleansing ritual for your face that focuses on simple, hydrating ingredients.


Exact steps removing your surface layer of dull skin (with surprising natural ingredients) and how often you should be doing it.


A resource guide with a grocery list of food and specific items referenced in the workshop.


Effective ways you can care for your dry skin and heal it from the inside out while saving money, ending frustration, and supporting your overall health.

You'll get an entire section dedicated to makeup. Helping you understand which makeup to use and which to avoid if you're struggling with dry skin issues.
Learn things you can do to dramatically improve your dry skin that don't cost a ton of money.


Like how to DIY the best simple, effective, natural cleanser, toner and exfoliator for dry skin.
You'll learn why even an expensive moisturizer that "all the celebrities" use, is ruining their skin and yours. You'll gain a whole new sense of freedom when you can simply pull ingredients from your pantry (like honey and white wine), to make skin healing elixirs that support your skin's health and hydration.
When you have well-balanced, hydrated skin, flakiness and dullness disappear, fine lines, redness, irritations and other discolorations can be significantly minimized.
NATURAL MAKEUP SUGGESTIONS FOR DRY SKIN
When you put makeup on, does it seem as it makes your dry skin look drier, drawing attention to the dullness and lines?
If you've been suffering with dry skin on your face, then you probably get frustrated that putting on foundation just exacerbates any crepey, flaky skin.
After you start using the techniques from this dry skin tutorial, you'll find makeup can glide onto a virtually seamless canvas...unless you use the wrong type of makeup.
As a makeup artist for over 20 years, with a focus on "green beauty" I can help you navigate this tricky topic.
So there's an entire section dedicated to showing you how to select the best natural makeup products to ensure your skin looks luminous, and how to avoid the makeup that will make your skin look dry again.
WHY TRADITIONAL PRODUCTS ARE FAILING YOU
What you'll learn in this in-depth dry skin tutorial will give you better, longer-lasting results and cost significantly less than the wasteland of (possibly unhealthy) products you have sitting in your cabinet right now.
It's time to get out of the "maybe this product will work" cycle of disappointment.
A lot of products promise to help dry skin, but did you know that many of the industrial chemicals inside them actually make your skin drier?

So they add in glitter (yes, glitter! AKA "light reflecting particles") and petrochemicals, which act like plastic wrap to give you the illusion of hydrated, radiant skin.

All that junk is actually doing a ton of damage to your skin's health and possibly disrupting your hormonal health.
In this class, you'll learn ingredients (and habits) you must avoid, as well as those that are truly beneficial for moisturizing dry skin.
RELIABLE, PROFESSIONAL ADVICE
YOUR INSTRUCTOR IN SKINCARE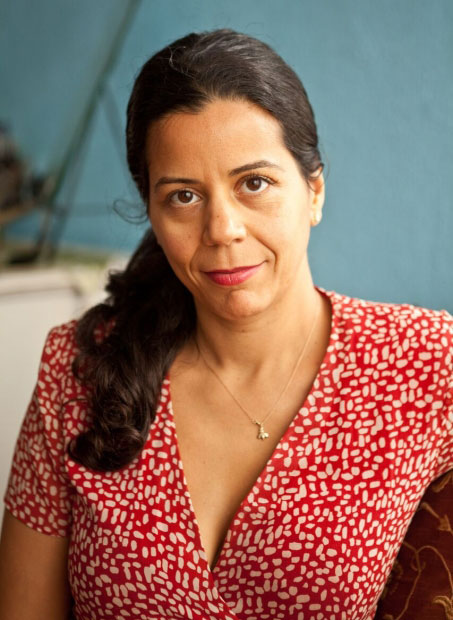 Elisha Reverby's career in organic beauty spans over twenty years. She has been practicing Esthetics for 16 years and it is her passion for nutrition, herbalism and incorporating healing modalities based on Ayurveda and facial massage that are of great benefit to her clients. Elisha's integrity, strong foundation and unique, straightforward approach have allowed her clients to achieve everlasting results.
YOUR CLASS GUIDE AND INSTRUCTOR IN MAKEUP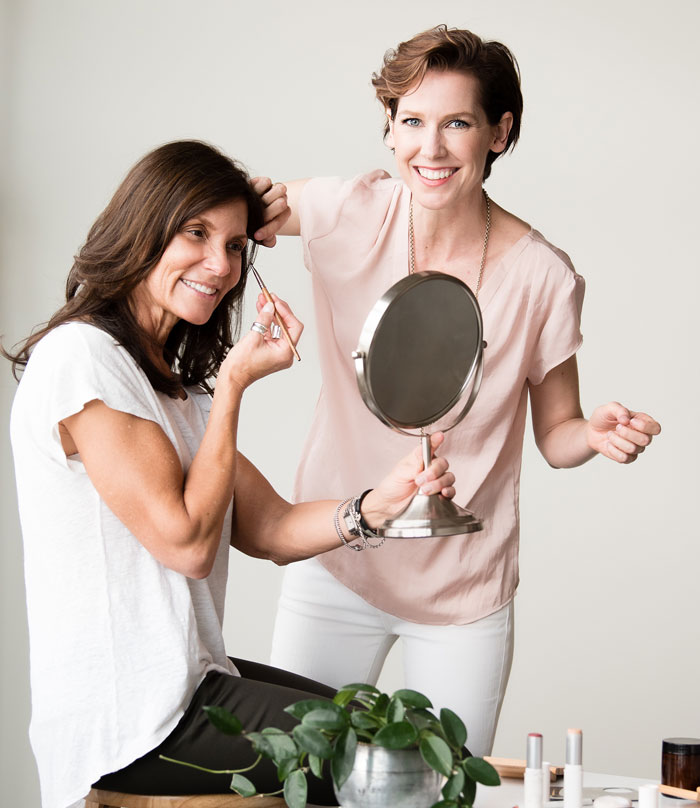 Kristen Arnett, is a rare hybrid within the beauty industry with a unique expertise in "naturals" and a career that's spanned product development, beauty education, brand consulting and makeup artistry over the past 20-years.
A highly sought after international makeup artist, she delivers high-performance results using non-toxic makeup helping keep clients' skin looking spectacular under any circumstance garnering praise from celebrities, top models and regular women alike. Kristen has been called a "Green Leader" by ELLE Magazine, a "Top Eco Influencer" by Eileen Fisher and a "Natural Beauty Guru" by Whole Living Magazine.
Kristen shares honest, practical advice from a pro's perspective. Using her talents and experience to educate people around the world about natural beauty solutions (that really work!) as a pathway to total well-being, helping thousands of women detox their makeup bags with amazing results!
Still haven't found a cure for your dry skin yet?
It's not your fault. There's so much conflicting (and bad) information out there.
Maybe you've trusted so-called "experts" who seemed nice enough, but were disappointed with their advice because, unlike the trainers for this workshop, they aren't professionals who are experienced enough to give you truly quality guidance.
As you learn about natural, food-based DIY remedies to moisturize dry skin, you'll be getting answers to questions like:
Why isn't your skin looking better if you've been drinking tons of water?


Which oil is best for extremely dry skin?


What's the best natural toner for dry skin -- and what is a toner for?


What's the best cleanser and moisturizer for dry skin?


How do you treat extremely dry skin?


What home remedies can I use to hydrate my skin?
Wouldn't it feel great to be able to have that "post-facial-glow" every day, and to feel like you're really nourishing your skin healthfully for the long-haul?
When you follow this inside-out, outside-in approach for hydrating dry skin you'll you'll be amazed at how quickly you'll start seeing your skin transform from dry and flaky to radiant and supple.
The kind of results we've seen on our clients who using these techniques for healing their dry skin are immediate and lasting.
They write elated emails about the compliments they started getting on their "new glow."
So beware, because once you start using the simple, effective skin care methods and healing foods for treating your dry skin, people may stop to ask what you've been doing differently to get that glow.
You can start having compliment-worthy skin starting today and for the rest of your life when you start using the time-tested techniques in this class.
Frequently Asked Questions
When does the course start and finish?
The course starts now and never ends! It is a completely self-paced online course - you decide when you start and when you finish.
How long do I have access to the course?
How does lifetime access sound? After enrolling, you have unlimited access to this course for as long as you like - across any and all devices you own.